Free Chat No registration, No download
You are welcome to ChatKK online community which is the place you to free chat without registration. No download and no registration needed to use our online chat rooms and many other services. Here you will make new friends and online chat with stranger girls, boys and singles around the world. ChatKK is not limited to no registration chat and date, We also have some online games you can play for free in your leisure time.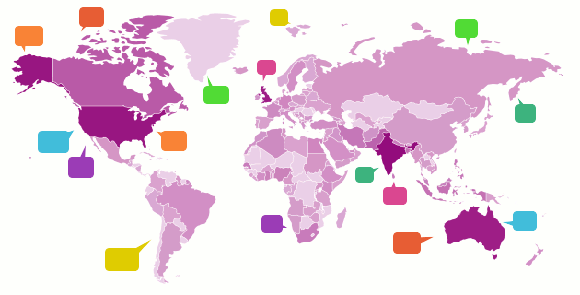 Our aim is to make the best and biggest family-safe community website in the world to make friends and free chat without register. It doesn't matter who you are & where you are from. If you agree with our terms & conditions then you are welcome to Join with us and have a fun. All our chatting and other services are free today, tomorrow and forever.
Our chat services can be used as a registered user or unregistered user, but you have to register to use certain services, such as sending offline messages and view privately shared contact details.
We are excited to say you that We have reached more than 75000 registered ChatKK users few months ago and We have been developing ChatKK to give you the best performance in non registration chat & date websites.
You do not need to install additional apps to use our chat rooms on your smart phone. We support all screens including laptops, desktop PCs, Tablets & mobile phones.
Online chat rooms

Currently, there are 6 online chat rooms and you are free to use any of them without register. 5 of them are reserved for USA, UK, Australia, Canada & India. Public chat room is the Lobby and it is free for everyone.
visit chat rooms
Make friends online

There are more than 16800 people who have registered on ChatKK. You are free to view their profiles & contact them with the contacts they published. You need to logged in to see privately shared contacts if any.
view all categories
Play online games

You are free to play our online games, no need to register, no need to download. Find Differences is the latest game we launched. You also play spider solitaire online.
play online games
Chat phrases & lang.

We have listed some frequently use chat phrases in different languages. These phrases will be helpful when you are chatting with a person who speaks a foreign language.
view chat phrases
Sign-up Now

You sign-up here and make your own profile, it is free forever. With your profile you will be open to the world. When you registered once on chatkk then you can use all the services we have provided without limitations.
sign-up now
Frequently ask ques.

If you have some questions to ask, then please take a visit our FAQ page. There are some frequently ask questions and answers for them. If you new here then our FAQ page will be helpful you to get a clear idea about us.
View FAQ page
Make Friends Online
ChatKK is started with some online chat rooms and now it is developed to a place of making online friends. We have categorized all our users with their interest, gender, location and contact details. Here you will see some categories where you make friends on ChatKK.
To see the full list of categories, visit our Make Friends page